Welcome to our new ALL-IRELAND Mothers' Union website
To access all of the pages click on the menu bar
Find all the latest news on the scrolling section of the "Home Page" or on our

BLOG

section.
Just hold your mouse over any of the scrolling sections to stop them.
Mothers' Union is an international Christian charity that seeks to support families of all faiths and none through practical outreach, prayer and advocating family friendly policies within both government and public life. By supporting marriage and family life, especially through times of adversity, we tackle the most urgent needs challenging relationships and communities.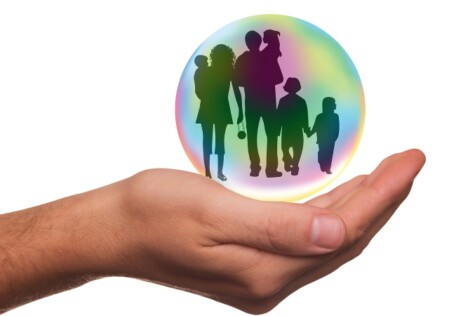 Our members are not all mothers, or even all women, but are single, married, parents, grandparents or young adults who are just beginning to express their social conscience. For all 4.1 million members in 83 countries what Mothers' Union provides is a network through which they can serve Christ in their own community through prayer, financial support and actively working at grassroots level in programmes that meet local needs.


CONTACT DETAILS:
The Administrative Officer

The Mothers' Union Office

St. Michan's Church

Church Street

Dublin 7




Tel: +353 1 873 5075

Facebook: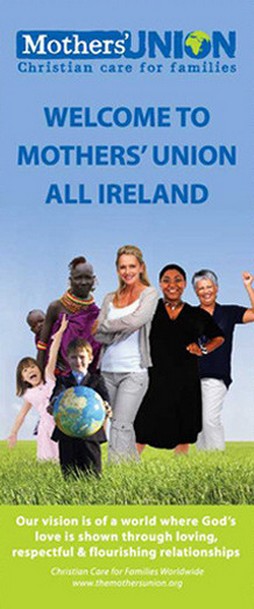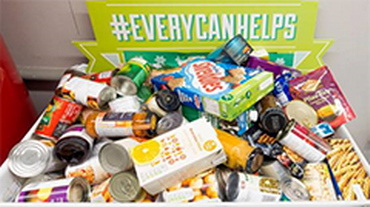 FOOD, a basic necessity for all of us and during the current crisis we all want to do our best to ensure we provide for our families.
Unfortunately, not all families can afford to stock up in case of emergency, in fact for 1000s of families across Ireland, north and south, daily food poverty is a harsh reality.
Breakfast clubs and free school meals, where they are available, are a lifeline for many of these families.
However with the closure of schools and colleges in the South and the likelihood that Northern Ireland will follow suit these families have been plunged into a totally unexpected crisis. They need our help now more than ever!
How can you help? Keep donating to community food banks; help local initiatives in your area to distribute food packages to those in need or if you can't find such an initiative in your area maybe consider starting one!
When we all find ourselves facing the unknown, the smallest act of kindness can mean the world to someone in despair.
A Prayer In The Time Of Coronavirus

Almighty and all loving God,
Father, Son and Holy Spirit,
We pray to you through Christ the Healer
for those who suffer from the Coronavirus Covid19 virus
in Ireland and across the world.
We pray too for all who reach out
to those who mourn the loss of each and every person
who has died as a result of contacting the disease.
Give wisdom to policymakers, skill to healthcare professionals and researchers,
comfort to everyone in distress, and a sense of calm to us all
n these days of uncertainty and distress.
This we ask in the name of Jesus Christ our Lord,
who showed compassion to the outcast,
acceptance to the rejected,
and love to those to whom no love was shown. Amen.
Archbishop Michael Jackson Dublin and Glendalough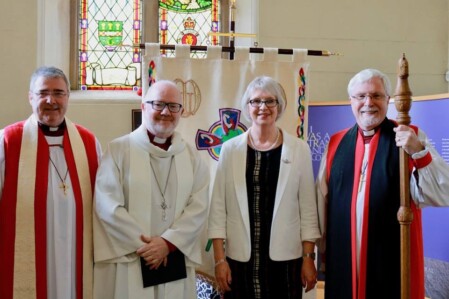 Commissioning of June Butler
All-Ireland President Mothers' Union
Letter from June ~ All-Ireland President
Hello fellow MU members and friends
I had a wonderful experience yesterday - I attended my first "real" church service in over three months! It was very special and I realised just how much I have missed the community of church - participating in services remotely has been a lifeline for so many of us, and it has been very interesting to be able to be present at such a variety of services, but being able again to participate in a service of Holy Communion for me was very moving. As I frequently do in "normal" times, I joined with the small Thursday morning congregation at Down Cathedral; here social distancing is easy to manage and it was great to be back among my friends there and to catch up with them (at an appropriate distance, of course) after the service.
Dean Henry and his clergy team at the Cathedral have been streaming services almost daily since mid-March but being able to be physically there again made me realise the importance of worshipping together. It also made me think about Mothers' Union's Indoor Members and how they must feel as they can no longer (or very rarely) attend church services. When the lockdown eases further, we must make more of an effort in MU in Ireland to visit them regularly and to pray or read the bible with them, to bring some small element of community worship into their homes.
Yesterday's Psalm which we read together at the Cathedral was Psalm 19 and it could not have been more appropriate for my frame of mind. I hope it will also bring refreshment to your soul and light to your eyes as we begin to come out of our locked down environment - with all its new uncertainties.
The law of the Lord is perfect, refreshing the soul. The statutes of the Lord are trustworthy, making wise the simple.
The precepts of the Lord are right, giving joy to the heart. The commands of the Lord are radiant, giving light to the eyes.
Some of us from Ireland took the opportunity yesterday afternoon to meet (by zoom of course) with the Worldwide President, Sheran Harper. Following a short period of worship, Sheran answered questions which had been submitted by Diocesan Presidents from across Britain and Ireland. These ranged from the impact of Covid-19 on our projects, through how MU was responding to the "Black Lives Matter" campaign, to working with the wider Anglican communion and ways by which we might stimulate membership in Britain and Ireland - a very varied and interesting session. I think all of us left the gathering feeling confident that Mothers' Union would survive and thrive, despite its current financial uncertainties.
Since mid-March I have been updating the website weekly and our Trustees (and, at Easter, The Archbishop of Armagh) have been preparing weekly reflections. It was hoped this would ensure that everyone could be kept informed of what was happening in the life of Mothers' Union in Ireland over this difficult period and also provide some "thoughts" from the MU leadership team. I do hope that you have found all of this helpful. For the next while I will be writing for the website monthly, and you will continue to have a new reflection each month, but we will of course be updating the website with any information as it comes to our attention - so please keep checking it regularly!
Please include in your prayers at this time, all our Mothers' Union staff based at Mary Sumner House as they go through this very difficult period of restructuring and possible redundancy. This of course has been a consequence of our reduced income due to Covid 19. The Emergency Appeal has brought in over £720,000, which is an answer to prayer, but this will cover immediate commitments only and a longer term strategic plan has had to be developed by the Worldwide Trustee Board. Sadly, this has had to include a reduction in the number of staff employed.
On a much lighter note, please don't forget about our poetry competition - such creativity should keep all our members gainfully occupied over the summer months!
With every blessing to you and your families over this very different summer - may the sun continue to shine on you and may you have joy in your heart. Just remember Psalm 19!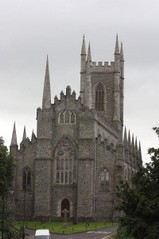 _____________________________________________________________________________________________________________________
Reflection prepared by Irene Boyd, the Diocesan President of the Diocese of Clogher
"Your word is a lamp to my feet and a light to my path." Psalm 119 v 105
During the past weeks I have been experiencing the season of spring move to summer. Through many of the days the sunshine and brightness has given me a reason to hope and keep going, to achieve goals in gardening, decorating, cleaning, craft work and many other activities including reaching out to MU members. Maybe you are like me and the 'To Do' list is still quite long! I don't worry as there are the summer months ahead.
The opportunity to enjoy the beautiful countryside has also brought many joys for me as I have watched the busy birds build nests, breed and now tend to their young. Their loud chorus regularly accompanies my walk, bringing reminders of a faithful God's love for his creation and interest in every minute detail. Like the sunshine I enjoy, the light of God's Word is a welcome help as I continue on the journey of faith each day.
When God created this world, the first thing he did was to create 'light' Genesis 1 v 3. Since then the sun, moon and stars have provided the essential light and life for our world and planet earth. Without them we would not thrive or survive.
In John 8 v 12 Jesus said,
"I am the light of the world. He who follows me shall not walk in darkness, but have the light of life."
Following Jesus Christ as Saviour in our lives brings us light for our journey.
God's Word also reminds us that He knows every detail of our lives and cares about us as individuals.
"But the very hairs of your head are all numbered. Do not fear therefore; you are of more value than many sparrows."
Luke 12 v 7. God values you as his precious possession, created in His image, sustained daily by His provision and given a guide book for life, God's Holy Word, the Bible.
Below is a thought from Jill Brisco, which I read recently.
'A lamp carried in the hand shows the safe places for our immediate steps. A light held high illuminates the way ahead. Likewise the Word of God shows us where to tread in a present dilemma and guides our feet in the right direction for our future.
God's lamp is always bright enough to illuminate the pitfalls. We must be 'bright' enough to avoid them. God will guide and lead us, provoke us and prod us, through His Word, but only if we take time to read it.'
As I think of my journey of faith, I thank God for His Word which, when I obeyed it, has guided my footsteps and pathway through joys and sorrows, difficulties and decision making, giving 'light' and direction when earnestly sought. I need its daily light for the journey ahead.
We are greatly blessed here in Ireland to have God's word freely available, in books or on digital, available at the touch of a button. Please value, read and use it.
As you tread the path ahead, take the lamp of God's Word to illuminate each footstep and the light of Holy Scripture to see further ahead with
'Hope and Confidence'
through Jesus Christ our Saviour.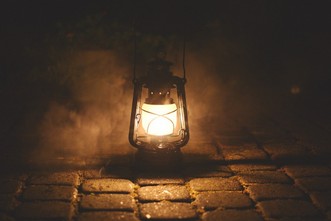 Mothers' Union during Lockdown
All Mothers' Union meetings and services have had to be put on hold due to the restrictions imposed on movements with Covid-19. Mothers' Union members and Branches , however, have not been idle and many have been busy sewing scrubs and masks, organising food parcels and finding new inovative ways of keeping in touch with each other and helping those in isolation.
Dioceses have held zoom meetings, recorded festival services and many Branches have used various forms of technology and media to keep in touch with members.
Click on the image to read all about an initiative in which Down & Dromore was involved ~
Mini Bootcamp and Lunch Giveaway in Cregagh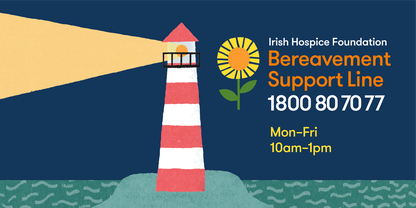 1800 80 70 77
It is available from 10am to 1pm, Monday to Friday.
Many people have experienced and will experience the death of someone they love during the COVID-19 pandemic. It may have been a COVID-related death or a death from other causes. People may also be finding a previous bereavement more difficult at this time. While we may be seeing reductions in the number of deaths connected to COVID-19, we know that people's pain and grief does not diminish as quickly. In the face of such loss and trauma, the Irish Hospice Foundation Bereavement Support Line, in partnership with the HSE, has been launched to provide connection, comfort and support in these exceptional times. COVID-19 restrictions have changed the traditional ways we mark our grief. For the moment, it is not possible to come together as we did traditionally, resulting in additional challenges for those who are bereaved.
Click on the images to download a poster and information sheet & leaflet:
A Prayer
Canon Robert Deane, MU All-Ireland Chaplain, 06/04/20
We pray for all who carry on the fight for health provision: all doctors, nurses, ambulance crews, porters and cleaners, carers in hospital and at home);
we pray for all ancillary and emergency services backing up those on the frontline;
we pray for all who are ill with Covid-19 as we pray for all who have lost loved ones;
we pray for all whose job is to make decisions for the good of the nations and for the well-being of citizens worldwide;
and we pray we may have patience and love for ourselves and for each other.
Amen.

A Blessing
God the Father, by whose glory Christ was raised from the dead, raise you up to walk with him in the newness of his risen life:
and the blessing of God almighty, the Father, the Son and the Holy Spirit, be with you and your loved ones, now and always.
MU Prayer for Covid-19 (adapted)
Canon Robert Deane, MU All-Ireland Chaplain, 09/05/20
we pray for your love and compassion to abound as we journey though these challenging times.
(Think of any safe and practical ways you can show God's love and compassion at this time)
We pray for wisdom to those who bear the load of making decisions with widespread consequences.
(Take a moment to pray for those in positions of influence at local, national and international levels)
We pray for those who are suffering with sickness and for all who are caring for them.
(Pray particularly for any known to you, including those who work in the health profession)
We pray for protection for the elderly and vulnerable that they may not succumb to the risks of the virus.
(Consider if there is anything helpful you can do for those in this category – shopping or other errands? – bearing safety in mind)
We pray misinformation to be curbed, that no fears may take hold in hearts and minds.
(Take any opportunity to reassure those who are feeling anxious, especially over unsubstantiated concerns)
As we exercise the good sense that you in your mercy provide, may we also approach each day in faith and peace, trusting in the truth of your love and goodness towards us.
(Give thanks to God for his constant presence with us in every circumstance of life)
grant that the prayers of your faithful people may find favour in your sight;
through Jesus Christ our Lord. Amen.
Reference and administrative information

Republic of Ireland:
Mothers' Union in Ireland is recognised as a Charity by the Revenue commissioners, 5161.
Registered charity number- 20007331 (Charities Regulatory Authority).

Northern Ireland:
Not registered with The Charity Commission NI as a single entity.
Instead individual diocese have been registered separately.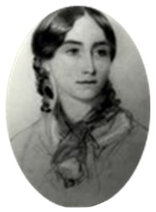 The Mothers' Union Prayer
Loving Lord,
We thank you for your love so freely given to us all.
We pray for families around the world.
Bless the work of the Mothers' Union
as we seek to share your love
through the encouragement, strengthening and support of marriage and family life.
Empowered by your Spirit, may we be united in prayer and worship,
and in love and service reach out as your hands across the world.
In Jesus' name.
Amen
Written in 1876 by Mothers' Union founder, Mary Sumner

All this day, O Lord,
let me touch as many lives as possible for thee;
and every life I touch, do thou by thy spirit quicken,
whether through the word I speak,
the prayer I breathe,
or the life I live.
Amen.