Mothers' Union

Vision:
Our vision is of a world where God's love is shown through loving, respectful, and flourishing relationships.
Mission:
To demonstrate the Christian faith in action by the transformation of communities worldwide through the nurture of the family in its many forms.
Objectives:
To promote and support married life

To encourage parents in their role to develop the faith of their children

To maintain a worldwide fellowship of Christians united in prayer, worship and service

To promote conditions in society favourable to stable family life and the protection of children

To help those whose family life has met with adversity



Values:
Mothers' Union is firmly rooted in a voluntary ethos. Its governance, leadership, and programmes are driven by and undertaken through members around the world as they respond to God's call to faith and action.
Beliefs:
We believe in the value of each individual and their unique qualities




We believe in the value of relationships. Jesus said,

"Love the Lord your God with all your heart and all your soul and all your mind. This is the first and greatest commandment. And the second is like it: Love your neighbour as yourself."




We believe in the value of the family in its many forms as a source of love and support for individuals and the basis for a caring community



Mary Sumner ~ History of Mothers' Union
1876
Mothers' Union was founded by Mary Sumner. She wanted to create an organisation for women that brought together rich and poor to build a network that would support mothers of all kinds as they brought up their children in Christian faith.
Mary Sumner was a woman of deep faith, with a heart for prayer and a determination to make a difference in the lives of others. She listened to God and acted upon his call. Contrary to what is often assumed, she was an older woman, a Grandmother, when she took the first steps which eventually led to the establishment of Mothers' Union. She was not a natural speaker, but quiet and diffident. However, her faith and resolve to follow God's call to make a difference to families and society, laid the foundations for today's worldwide movement.
As a Member or Friend of Mothers' Union you can:
Strengthen

communities all over the world



Help

the most disadvantaged at home



Shape

how we advocate for the rights of families



Build

supportive, loving relationships



Develop

your own relationship with God



Getting to know the Founder of Mothers' Union in Ireland
1847 – 1921
Mothers' Union was founded in Raheny, Dublin in 1887 by Mrs Annabella Hayes. As we celebrate the 100th Anniversary of her death, let's learn a little more about our founder.
Annabella was born in Dublin in 1847, the daughter of Thomas Edkins Willson of Upper Mount Street. In December 1866 she married the Reverend Francis Carlile Hayes who was then curate in Sandford Parish Church. She was nineteen years old and he was twenty-eight.
In 1867 he was appointed curate of St. Andrew's Church, Suffolk Street, and their first child, Ernest William Carlile Hayes, was born in February 1868. In 1873, Sir Arthur Edward Guinness (later Lord Ardilaun) appointed him Rector of Raheny Parish and he and Annabella moved to the Glebe House where they were to remain for the next forty-five years.
Their second child, Marie Elizabeth (always known as May) was born in May 1874, and in April 1878 her sister Ethel Clara Ridley was born. A boy, Maurice, was born in 1886 but sadly died in infancy. Ernest went to school at St.Columba's and an English governess, Connie Gibbs of Willesden, was appointed to look after the education of the two girls.
In 1887 Annabella Hayes set up the first branch of the Mothers' Union in Raheny, inspired by what Mary Sumner had done in England eleven years before. Little did either of them know that in the twenty-first century world-wide membership of M.U would have grown to over four million.
Canon and Mrs Hayes liked to travel and visited Norway, Switzerland and Canada. After their daughter Marie's untimely death in Delhi in 1908 aged 33, they travelled to Delhi to visit the hospital where Marie had worked for the previous three years and to meet people she had worked with. Later Annabella edited and published letters which Marie had written to home. Marie's final letter, sadly, arrived some weeks after the fateful telegram giving news of her death had been received in Raheny. The Hayes memorial cross in Raheny village was erected some years later.
Francis and Annabella were still in the Raheny Rectory when they celebrated their Golden Wedding in 1916. Canon Hayes retired in 1918 and he and Annabella moved to 12 Northbrook Road which was apparently owned by Francis since his days at St. Andrew's. Annabella survived a bad bout of 'flu shortly after they moved, but was taken ill again about a year later. She was diagnosed with liver cancer and died at home on the 7th February 1921.
Annabella was buried in St. Fintan's Cemetery in Sutton and her headstone (and that of Francis) stands at the highest point of the Cemetery. It is, however, not made of stone but of wood - teak, and despite its having stood there for 100 years there is absolutely no sign of decay in the timber. Mothers' Union in Ireland had planned to do some restorative work to her gravesite during 2021 but has been put on hold because of Covid 19 restrictions.
Annabella was 74 when she died on 7th February 1921 and Francis was 94 when he died on 12th December 1931.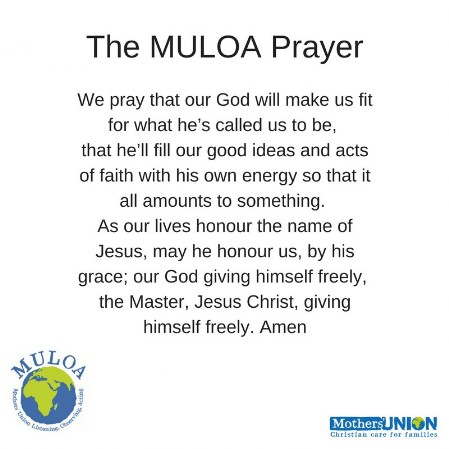 Marriage and Family Life
Promote Christian marriage; Marriage preparation: Encourage parents and carers through Mothers' Union Parenting Groups: Running Parent and Toddler Groups; Volunteering in Child Contact Centres: Helping children and families feel welcome in Church.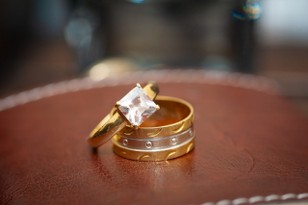 Practical care in tough times

Caring for families in need; Working in partnership to support victims of domestic abuse, refugees, asylum, seekers and the homeless, etc;
Offering holidays to needy families; Befriending families of those in Prison.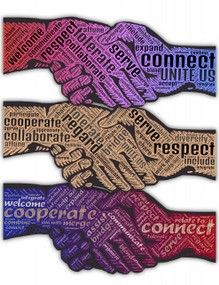 Activities Worldwide
Training Mothers' Union Workers in their local communities; Promoting Parenting and Literacy and Development; Initiating Family Life Programmes; Supporting Mothers' Union Overseas and Relief Funds.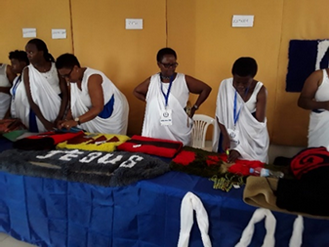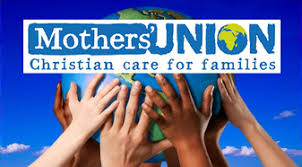 ANNUAL REVIEW 2019
Click on the image to read the Annual Review for 2019
Annual Accounts 2019 & Trustees Report
Click on the link below to read more about the work of Mothers Union
and to access the Annual Accounts 2019 & Trustees Report
The Trustee Board of Mothers' Union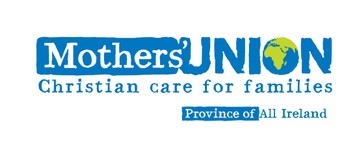 The Trustee Board of All-Ireland Mothers' Union is made up of the All-Ireland President, the four Vice-Presidents, the twelve Diocesan Presidents,
the four Unit Coordinators and the All-Ireland Honorary Treasurer
All-Ireland President:

June Butler

(Down & Dromore)

Vice-Presidents:

Kay Clarke

(Derry & Raphoe)

(with resposibility for Finance & Central Services)

Patsy Devoy

(Cork, Cloyne & Ross)

(with responsibility for Faith & Policy)

Iris Suitor (Armagh)

(with responsibility for Action & Outreach)

Joy Gordon

(Dublin & Glendalough)

(with responsibility for Fundraising & Communication)

Unit Coordinators:

Kaye Nesbitt

~ Finance & Central Services

Clare Stewart

~ Action & Outreach

(Down & Dromore)

Beth Wortley

~ Faith & Policy

Margaret Jacob

~ Fundraising &

Communication (Cashel, Ferns & Ossory)

The Diocesan Presidents:

Armagh

Cashel, Ferns & Ossory
Clogher
Connor
Cork, Cloyne & Ross
Derry & Raphoe
Down & Dromore
Dublin & Glendalough
Kilmore, Elphin & Ardagh
Limerick & Killaloe
Meath & Kildare
Tuam, Killala & Achonry







The Honorary Treasurer




Sophia Dillon
Lesley Bayley
Irene Boyd
Sally Cotter
Hilary Dring
Jacqui Armstrong
Roberta Macartney
Karen Nelson
Hazel Speares
Lucy Kavanagh
Sylvia Wheatley
Myrtle Nairn







Rev. Ken Rue

(Dublin & Glendalough)