Welcome to our new ALL-IRELAND Mothers' Union website
To access all of the pages click on the menu bar
Find all the latest news on the scrolling section of the "Home Page" or on our

BLOG

section.
Just hold your mouse over any of the scrolling sections to stop them.
Mothers' Union is an international Christian charity that seeks to support families of all faiths and none through practical outreach, prayer and advocating family friendly policies within both government and public life. By supporting marriage and family life, especially through times of adversity, we tackle the most urgent needs challenging relationships and communities.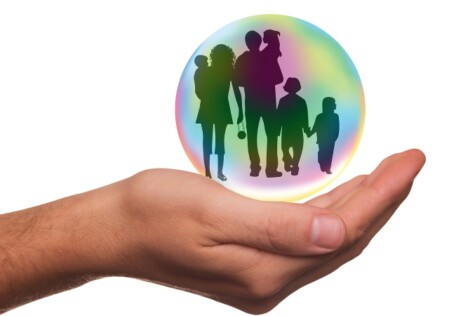 Our members are not all mothers, or even all women, but are single, married, parents, grandparents or young adults who are just beginning to express their social conscience. For all 4.1 million members in 83 countries what Mothers' Union provides is a network through which they can serve Christ in their own community through prayer, financial support and actively working at grassroots level in programmes that meet local needs.




CONTACT DETAILS:
The Administrative Officer

The Mothers' Union Office

St. Michan's Church

Church Street

Dublin 7




Tel: +353 1 873 5075




Public Group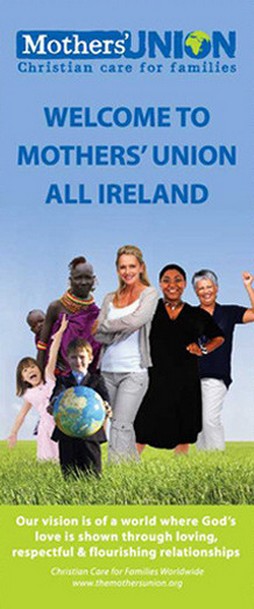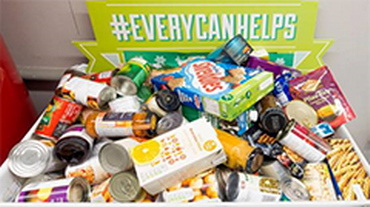 FOOD
, a basic necessity for all of us and during the current crisis we all want to do our best to ensure we provide for our families.

Unfortunately, not all families can afford to stock up in case of emergency, in fact for 1000s of families across Ireland, north and south, daily food poverty is a harsh reality.

Breakfast clubs and free school meals, where they are available, are a lifeline for many of these families.

However with the closure of schools and colleges in the South and the likelihood that Northern Ireland will follow suit these families have been plunged into a totally unexpected crisis. They need our help now more than ever!
How can you help? ~
Keep donating to community food banks; help local initiatives in your area to distribute food packages to those in need or if you can't find such an initiative in your area maybe consider starting one!
When we all find ourselves facing the unknown, the smallest act of kindness can mean the world to someone in despair.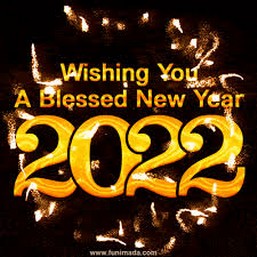 Prayer for Hope for the New Year

We thank you Lord for making us part of your wonderful creation.
In this new year give us wisdom and show us what we could accomplish by trusting you.
We thank you for your ever present love and strength.
We know you direct our steps as we press forward, even when the future is very uncertain.
We are always assured of your constant presence and love.
As we embrace the new year and each new day Lord we ask that we will do it with a spirit of perseverance and seek your guidance.
Heavenly Father show us the plans you have for us this coming year.
Give us grace and understanding of your Holy Word and teachings, so that we might grow in fellowship one with the other as members of your family.
In Jesus name we pray.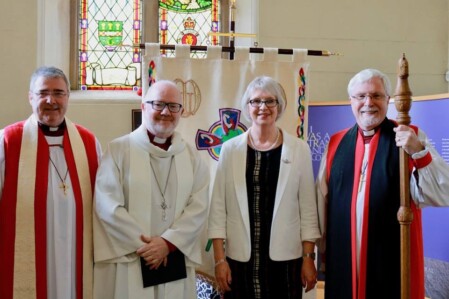 Commissioning of June Butler

All-Ireland President Mothers' Union

Letter from June ~ All-Ireland President ~ January 2022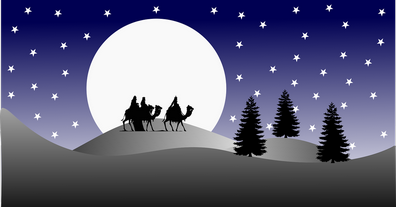 Dear Members and Friends,
As I write this on New Year's Day I find it hard to believe that we have finished with 2021- it was the strangest of years, in so many ways. I won't even try to compile a list of the "idiosyncrasies" we encountered but foremost in my mind are those months of schools without children, churches without physical congregations, the Olympic Games in Tokyo without spectators, 18 year old Emma Raducanu winning the US Open Tennis Championship (like most people I had first heard of her a few weeks before at Wimbledon), the race into space by Elon Musk and Richard Branson and the passing of HRM The Duke of Edinburgh – who will ever forgot that vision of Her Majesty, such a small figure in black, sitting alone in St George's Chapel, Windsor? On a personal front, what in the longer term I will remember from last year will be the cancelled holidays, the inability to plan realistically for anything and the new requirement to test oneself (in a very unpleasant way) before heading out to encounter other human beings.
As for Mothers' Union, we simply continued as we had for the majority of 2020, with all our meetings held on the zoom platform. This does have advantages as it is now much easier to call a very quick meeting to discuss any important issue and our regular Council and Trustee meetings can be held without the hassle and expense of travel. Those members who used to have to get up at 5am to catch a train or bus to get to Dublin by 10am are delighted with this innovation! We all, however, agree that we have missed the personal contact, the chats over coffee in the break or at lunchtime and the networking with others with whom we need to discuss some matter- that is so much easier face to face.
It was possible to hold a few services when the pandemic situation improved over the summer months and I know those who were able to attend these services, whether local or diocesan, found them to be a real blessing. The highlight of my year was being able to travel across the length and breadth of Ireland to walk with members for my "21 in 21" challenge. I visited so many parts of Ireland and was able to meet, walk with, talk to and worship with members – it was a real blessing for me in so many ways. Above all, these walks kept me focussed during the periods when so many activities were restricted and it was great to be able to raise significant sponsorship for the Mums in May Fund. The totals will be available in the New Year – my personal sponsorship came to about £3,000 and we know already that the totals coming in from the dioceses has reached over £40,000.
Three sermons (actually reflections) stand out for me from those I heard in 2021. The first was given by Rev Meurig Williams at St Mary's Parish Church in Doneraile, Co Cork speaking about Mary walking across difficult terrain to visit Elizabeth when both were pregnant; it struck such a chord with me as I was in the middle of my walking challenge. Then Kelley Bermingham spoke at the MU Holy Communion Service in Christ Church Cathedral, during our period of 16 Days of Activism, focussing on her work with those who are victims of domestic abuse and linking this to gospel readings. The third was given by the Bishop of Down and Dromore, the Rt Rev'd David McClay, at the Christmas Eve service in Down Cathedral when we were all feeling apprehensive, if not fearful, about what was going to happen and again what changes might become necessary in our lives due to the new variant of the coronavirus.
I would like to leave some of those thoughts with you today as we move into 2022. Yes, we had hoped by now that there would be a clear path out of the pandemic but Bishop David referred to the number of times in the Christmas story where those involved were told not to be afraid and he transferred that message into our current situation He reminded us that all the key characters faced fear and received the message: 'Do not to be afraid'. Mary is greatly troubled when the angel appears because she wonders what all this will mean. The angel says 'Do not be afraid, Mary, for you have found favour with God'. Similarly Joseph also has to face the reality of his wife-to-be going to have a baby by someone else. The angel visits him in a dream to say 'Do not be afraid to take Mary as your wife' because all of this has happened as part of God's plan. The shepherds are the first to hear that a special child has been born. They are terrified when the angel appears but are told 'Do not be afraid. I bring you good news of great joy that will be for all the people." They, often considered the lowliest in that society, were entrusted to convey the wonderful message.
Many of us may be fearful at this time of uncertainty, not only are we facing the coronavirus, climate change, issues with supply of goods and materials, increasing costs and the possibility of food and fuel poverty ahead, but there is political unrest, violence and also famine in parts of the world which are having such an impact on our fellow human beings. We must pray for all these situations and do whatever we in Mothers' Union can in practical ways. But above all, we must not be afraid. We should take strength from Jesus who always is with us - remember the verse in John Chapter 6, verse 20, when He came to his disciples in the boat after walking on water - He said to them, "It is I; don't be afraid." So let us not be afraid of what we will meet in 2022- let us go forward with fortitude, strength and ingenuity knowing that the Lord is by our side. Let us all put our faith into action.
At all times we should remember this verse, taken also from St John's Gospel, Ch14 V27:"

Peace I leave with you; my peace I give you. I do not give to you as the world gives. Do not let your hearts be troubled and do not be afraid."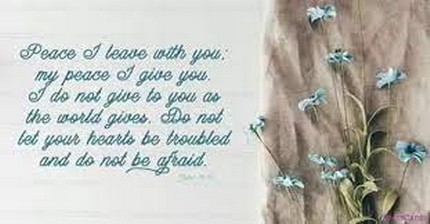 I wish you all and your families God richest blessings, as well as peace of mind, good health and happiness, throughout 2022.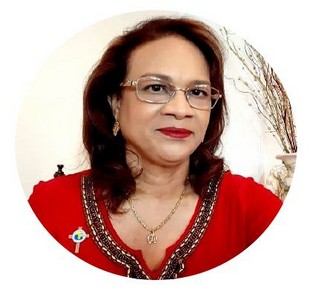 Click on the image of Sheran to read her
Christmas Reflection 2021
MU Carol Concert 2021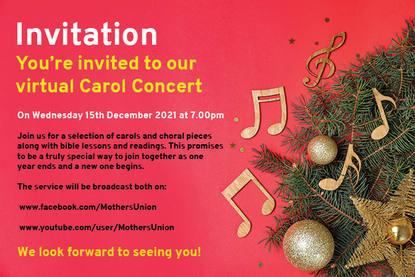 Click on the invitation above to view then Carol Concert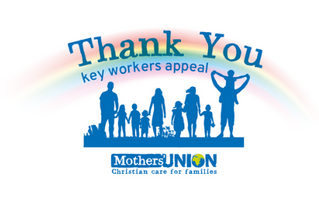 Click on the image above to find more information
about this initiative
(The Scheme is available for key workers in the United Kingdom
RESOURCES
For lots of Resources on the main website click on the link below
Christmas Reflection 2021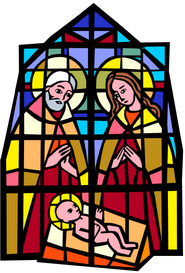 In the last offering when reflecting about Autumn, I wrote:
"Autumn is a transitional time of year, when we put away the paraphernalia of summer, and prepare for winter. In the church's calendar, we also note a transition … from the season of Trinity, to the five Sundays before Advent, to the four Sundays of Advent. And it's in the Season of Advent we make preparation again for God's wonderful initiative over two-thousand years ago! Yes … I'm referring to the "C" word! … but more of that again."
Well, it's now "that again", and we're in that season of Advent, and it's full steam ahead, with preparations well advanced to celebrate that wonderful initiative of God … the Christmas event … the Birth of Jesus. There it is … writ large … the "C" word … "Christmas"!
Who doesn't enjoy Christmas? Quite apart from the warm fuzzy feelings Christmas can bring, there's all the busyness of present making/buying/organising, sending Christmas Cards, receiving Christmas Cards, whether there's a bottle or two to assist with the celebrations, perhaps the ordering of the turkey and ham and all the other provisions and treats. All of that is fine and good.
But not everyone enjoys Christmas the way marketing suggests Christmas should be enjoyed … buy, buy, buy. Not everyone is in a position to spend, spend, spend.
Of course … we don't really need to be told how much Christmas costs and how many just can't afford it.
Of course … we don't really need to be told how many will be homeless, fearful, tearful, alone, lonely this Christmas.
Mention was made about grandson last time … he's coming along fine, thank you, getting bigger and stronger day by day! But it's the eyes that can capture … they stare and search … looking for what? … a familiar face, who'll give him his next feed/a cuddle/a smile.
The capturing eyes of the world's deprived stare and search in a similar way … what do they look for? … a familiar face, who'll give him the next feed/a cuddle/a smile, quite apart from shelter, warmth or even a Covid 19 vaccination. Please, don't forget to get yours when offered.
All this is not to put a dampener on Christmas for you and yours … we need to celebrate, and it is right and proper so to do … and more especially as we face another Christmas with Covid with all the restrictions that implies. For those less fortunate, we can and will do what we can in so many countless different and imaginative ways. And that is good, right and proper … it's part of our Christian duty.
But perhaps the emphasis at Christmas-time should be shifted more to be about what God has done for us and less what we might want done for ourselves. With that emphasis, we can "raise our eyes above the narrow horizon
of this present time and glimpse the things eternal in the heavens, wherein is laid up for us an inheritance that fadeth not away", as one prayer puts it.
God in the Christ-child of Bethlehem came into the life of the world in the same three-dimensional way all babies come, and showed the world the essence of what Christmas and life are … …
Love.
Let's join with Tiny Tim and say, "God bless us everyone."
Heavenly Father, your Son our Saviour was born as a child among us.

Renew your Church as the Body of Christ.




There was no room for your Son in the inn.

Protect with your love those who have no home and all who live in poverty.




Mary, in the pain of labour, brought your Son to birth.

Hold in your hand all who are in pain or distress.




Your Christ came as a light shining in the darkness.

Bring comfort to all who suffer in the sadness of our world.




The angels sang 'Peace to God's people on earth'.

Strengthen those who work for peace and justice in all the world.




Shepherds in the field heard good tidings of joy.

Give us grace to preach the gospel of Christ's redemption.




Heaven is come down to earth, and earth is raised to heaven.

Keep in safety all who have passed through death in the hope of heaven.




Christians the world over celebrate Christ's birth.

Open our hearts that he may be born in us today. Amen.




Unto us a child is born, unto us a son is given,

and his name shall be called the Prince of Peace. (Isaiah 9.6)




The peace of the Lord be always with you and yours. Amen.




(Canon Robert Deane, All Ireland Mothers' Union Chaplain, 4/10/21)
Mothers' Union Holy Communion Service

Thursday 13th January 2022
As Christ Church Cathedral will be closed during trhe first week in January the Dean has suggested to Canon Robert Deane that we go ahead and change our date to the following
Thursday, 13th Jan 2022, at 11.15am.
It is hoped that the service will be available to view on the Live Stream Channel and it will also be uploaded on to our own Youtube channel.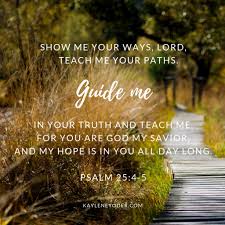 Mums in May Fundraiser 2021
Follow the events for our Triennial Fundraiser for "Mums in May" 2021 on our dedicated page. Please support this fundraiser which raises money to support some wonderful projects in every Diocese throughout Ireland.
Click on the image below to bring you to the webpage.
I will walk among you and be your God, and you shall be My people.
Three years have flown and here we are again,
Dreaming dreams, nurturing hope and confidence
As we weave and wander, pause and ponder,
Mums In May
paves the path to the realisation of inspirations …..
AFIA, Book Schemes, Resourcing new homes ………
Literacy in Ethopia, Gender Based Violence in DR Congo……..
16 Days outreach at home, Loneliness initiatives, Tackling Child Poverty ……
Girls Nights Out, Getaway Weekends….
Loving Lord, we praise you for who and what you are,
For all the ways you journey with us
enhancing hope and confidence.
We marvel at your great goodness,
the love and care, mercy and forgiveness
you so faithfully show to us;
the strength, support, guidance and inspiration
Companion Lord, make us mindful of your will for us,
as we journey towards rebuilding a future embedded in your love
and dedicated to the growth of your Kingdom and the glory of Christ.
We look to the future with hope and confidence,
trusting that you, Lord, will continue to guide and inspire.
Faithful Lord, this
Mums In May
,
Guide our feet as we walk in your paths,
Encompass us with your love and lead us by the hand.
Be with us in our ventures, be in our hearts for caring,
And be our good news for sharing. Amen
Show me your ways,
Lord
, teach me your paths.
The Mothers' Union Cookbook, "Mums' Marvellous Meals", was launched at our Special Council meeting on 22nd June. Copies will be delivered to the Dioceses over the next couple of months.
The Cookbook contains recipes from members from all over Ireland and is divided into different sections ~ Starters, Main Courses, Desserts and Traditional Irish Recipes.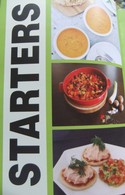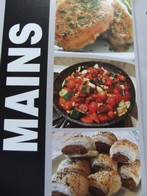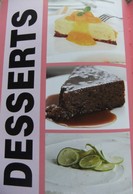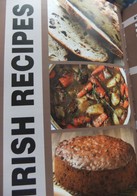 The Cookbook will go on sale for £ 5 or € 5 and all proceeds will go to the "Mums in May" fund.
Reconnecting ~ A Guideline for Branches on Re-Opening
A Committee from All-Ireland has put together an excellent leaflet to guide branches in re-opening. We hope that this leaflet will give branches clear and precise guidelines on meeting up again and give them the confidence to move forward.
A big thank you to
Hilary, June, Iris, Sophia and Lesley for all of the thought and effort they put into providing branches with thse guidelines.
Mothers' Union during Lockdown
All Mothers' Union meetings and services have had to be put on hold due to the restrictions imposed on movements with Covid-19. Mothers' Union members and Branches , however, have not been idle and many have been busy sewing scrubs and masks, organising food parcels and finding new inovative ways of keeping in touch with each other and helping those in isolation.
Dioceses have held zoom meetings, recorded festival services and many Branches have used various forms of technology and media to keep in touch with members.
Click on the image to read all about an initiative in which Down & Dromore was involved ~
Mini Bootcamp and Lunch Giveaway in Cregagh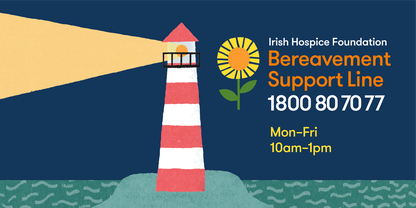 1800 80 70 77
It is available from 10am to 1pm, Monday to Friday.
Many people have experienced and will experience the death of someone they love during the COVID-19 pandemic. It may have been a COVID-related death or a death from other causes. People may also be finding a previous bereavement more difficult at this time. While we may be seeing reductions in the number of deaths connected to COVID-19, we know that people's pain and grief does not diminish as quickly. In the face of such loss and trauma, the Irish Hospice Foundation Bereavement Support Line, in partnership with the HSE, has been launched to provide connection, comfort and support in these exceptional times. COVID-19 restrictions have changed the traditional ways we mark our grief. For the moment, it is not possible to come together as we did traditionally, resulting in additional challenges for those who are bereaved.
Click on the images to download a poster and information sheet & leaflet:
Reference and administrative information

Republic of Ireland:
Mothers' Union in Ireland is recognised as a Charity by the Revenue commissioners, 5161.
Registered charity number- 20007331 (Charities Regulatory Authority).


Northern Ireland:
Not registered with The Charity Commission NI as a single entity.
Instead individual diocese have been registered separately.
The Mothers' Union Prayer
Loving Lord,
We thank you for your love so freely given to us all.
We pray for families around the world.
Bless the work of the Mothers' Union
as we seek to share your love
through the encouragement, strengthening and support of marriage and family life.
Empowered by your Spirit, may we be united in prayer and worship,
and in love and service reach out as your hands across the world.
In Jesus' name.
Amen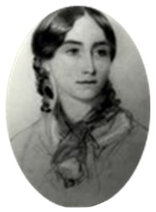 Written in 1876 by Mothers' Union founder, Mary Sumner

All this day, O Lord,
let me touch as many lives as possible for thee;
and every life I touch, do thou by thy spirit quicken,
whether through the word I speak,
the prayer I breathe,
or the life I live.
Amen.