Welcome to our new ALL-IRELAND Mothers' Union website
To access all of the pages click on the menu bar
Find all the latest news on the scrolling section of the "Home Page" or on our

BLOG

section.
Just hold your mouse over any of the scrolling sections to stop them.
Mothers' Union is an international Christian charity that seeks to support families of all faiths and none through practical outreach, prayer and advocating family friendly policies within both government and public life. By supporting marriage and family life, especially through times of adversity, we tackle the most urgent needs challenging relationships and communities.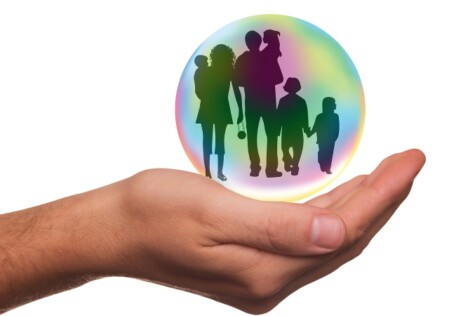 Our members are not all mothers, or even all women, but are single, married, parents, grandparents or young adults who are just beginning to express their social conscience. For all 4.1 million members in 83 countries what Mothers' Union provides is a network through which they can serve Christ in their own community through prayer, financial support and actively working at grassroots level in programmes that meet local needs.


CONTACT DETAILS:
The Administrative Officer

The Mothers' Union Office

St. Michan's Church

Church Street

Dublin 7




Tel: +353 1 873 5075

Facebook: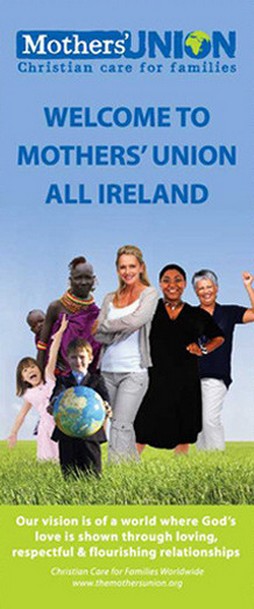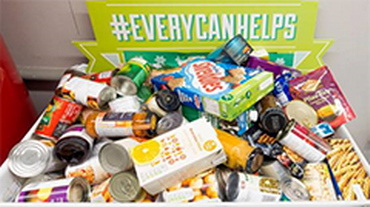 FOOD, a basic necessity for all of us and during the current crisis we all want to do our best to ensure we provide for our families.

Unfortunately, not all families can afford to stock up in case of emergency, in fact for 1000s of families across Ireland, north and south, daily food poverty is a harsh reality.

Breakfast clubs and free school meals, where they are available, are a lifeline for many of these families.

However with the closure of schools and colleges in the South and the likelihood that Northern Ireland will follow suit these families have been plunged into a totally unexpected crisis. They need our help now more than ever!

How can you help? Keep donating to community food banks; help local initiatives in your area to distribute food packages to those in need or if you can't find such an initiative in your area maybe consider starting one!
When we all find ourselves facing the unknown, the smallest act of kindness can mean the world to someone in despair.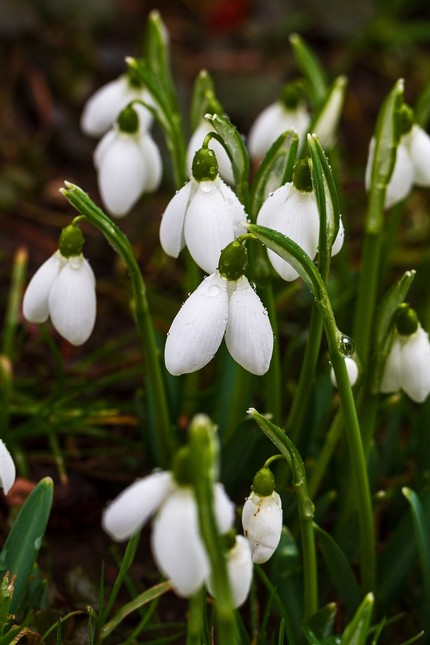 Prayers for February
2021

Loving Lord, whose Son Jesus Christ came to Earth to seek and to save the lost, we pray for all those who, for various reasons, are feeling a sense of abandonment at this time. We think of those who live alone, those who sense that their family and friends have little time for them, those who even feel they are forgotten by God, or those who live without hope. Grant them reassurance and comfort in their hearts and minds that you are with them always.
Loving heavenly Father, we thank you that we can belong to you as your adopted children due to the redemptive work of your Son Jesus on our behalf. Help us never to forget that we therefore do not belong to the world and that its priorities may not always coincide with yours. Give us the wisdom to behave at all times as your worthy children.
Compassionate Lord, help us to respond to those in need just as Jesus responded to all those who sought him out in Galilee and Judea. Help us to see with his eyes, to love with his love, to empathise with his empathy and to reach out with his compassion. Forgive us when we turn aside from those who need help and open our eyes and our hearts to see and respond to our fellow human beings in these most demanding of times.
We ask all this in Jesus' name.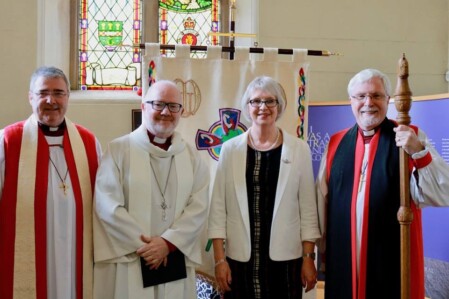 Commissioning of June Butler

All-Ireland President Mothers' Union

Letter from June ~ All-Ireland President ~ February 2021
January is the month of the year which I have always liked least and, since I retired from full time work, I have tried to organise - at the very least- a short break away from Northern Ireland. That obviously wasn't an option this January so I consciously managed my diary so that there were a couple of blocks of time when I wasn't working, dealing with emails, writing or reading, or even attending zoom meetings. I took a little "me" time.
My intention for these couple of breaks didn't always go to plan - I didn't finish sorting out my papers or culling the winter wardrobe or spring-cleaning parts of my home - but I did take a decent walk every day, tidied my autumn planters allowing me to plant some beautiful yellow and purple primroses, and read several of the novels which have been awaiting my attention for months. My break from routine this past week was a great example of doing something different (and they do say a change is as good as a rest!) as I helped my youngest daughter and her husband move home. You have all done this at some time and appreciate the mental and physical strain it puts on all concerned…. but this move went relatively smoothly, I mopped/ cleaned, lifted/ laid and unpacked as instructed and now I see my duty for the foreseeable future as providing food as required to enable them to concentrate on getting the new house in order (especially their home "offices") before they go back to work. Thankfully, they have moved quite close to me which I see as a great blessing - I just hope my son-in-law does too!
My other highlight of this past week was gettting my first vaccination against the Covid virus. It was a very efficient process in a leisure centre where obviously thousands of people are being dealt with every day, but it was the human touches that impacted on me; the courtesy of the ladies checking us in, the friendliness of the delightful nurse who put me at ease before administering the vaccination, and the lovely gentleman at the exit door who wanted assurance that I was feeling fine before I left. I know these were their paid roles but I felt they were going well beyond the call of "duty".
I hope that we in Mothers' Union - although we are all volunteers - are doing that too in every way that we reach out to others at this time. People are really very fragile at present and a kindly word or a friendly smile when we are out doing essential shopping or exercise, or a telephone call to someone who may be alone and lonely - can make such a difference. It can lift the gloom from their day as well as, in small way, helping us to deal with these times. I also hope that we can keep connecting with members in our branches - mine is having a short zoom prayer gathering this week, followed of course by a communal cuppa from the comfort of our own sofas!
Please keep an eye on this website over the next few weeks for lots of ideas in connection with the annual MU "Make a Mothers' Day" initiative and also the ethical gifts which we can purchase. A gift brochure will not be posted to members in Ireland this year as the database of members is still being refined but I am sure that you will wish to continue to help others in need by purchasing these gifts - the members in Ireland have always been very generous towards the MAMD appeal - you can chose to support either home of worldwide projects. The other resources which have been developed by the staff at Mary Sumner House are excellent and perhaps some branches will persuade their clergy to use these when planning services for Mothering Sunday on 14 March. You can of course just use them for individual reflection and prayer. The link to the main MU website is:
I would like to end by reminding you of another way in which this January was very different - the inauguration of President Joe Biden in the USA, the most viewed inauguration ever. Yes, it was dignified and pared back from the usual displays at such events and President Biden came across as a man of sincerity, especially his hopes for reconciliation across his country. However, for me it was the wonderful five-minute poem, "The Hill We Climb", and the youthful vivacity of Amanda Gorman reading it from her heart, that will always stay with me as a memory of that day. She and her contemporaries are our hope for a better future.
The poem began with a question "When the day comes, we ask ourselves, where can we find light in this ever-lasting shade?" and went on to explore grief, redemption and recovery. It gave me a real feeling of hope and appreciation that there is light in this time of shade and shadow. We must have strength in our faith and confidence in our knowledge that our loving God is ever with us. This is emphasised too in the hymn Roberta has provided in her reflection below.
Please take those thoughts with you through the month of February and beyond….
With love and every blessing
The reflection below has been prepared by
Roberta
Macartney DP Dioceses of Down and Dromore
Let us hold unswervingly to the hope we profess, for he who promised is faithful.
Hebrews 10 v 23
Looking back this time last year we thought that the Coronavirus was something that would never reach our shores but unfortunately it did and we are thankful we didn't know then what lay ahead in 2020.
2021 has not started well and we have had an extension to lockdown until 5th March. Not great news for those struggling right now. However, we do have the hope that the new vaccines will help restore family life back to some sort of normality.
It is hard to be positive in such times but we must try to rise above it and fix our eyes on Jesus. We have a faithful and loving Saviour who knows our pain and sorrow and many of you reading this will have been through such times.
As I write this we have just had our first snowfall, the garden is covered in a white carpet of snow. With the stillness and silence, we could be mistaken in thinking that all is well in the world. I love to look out at snow but when walking I am always very cautious as I don't want to slip and fall. Before my husband retired we were in a parish with the mountains on our doorstep and one year we had a lot of snow so much so that we were housebound for a few days and the snow drifts were up to the top of the hedges. After we had built a snowman made snow angels and some snowballs we went for a walk. The beauty of the snow covered trees, the mountains in all their splendour and everything covered in this wonderful blanket of snow we were in awe of the beauty of Gods wonderful creation.
We are very fortunate to have seasons when we can experience the beauty of each one in its turn. Every day from now on we will have a little more daylight and with it the buds in the hedgerows and trees will begin to burst open and Spring will be with us once again.
The times we are experiencing now is a season in our lives that will pass as well, such times have happened before. Like now vaccines were produced and things came under control once again.
Rebuilding Hope and Confidence begins with prayer and all of you have been working prayerfully in the background. Everything in Mothers' Union is underpinned with prayer and that's the most important thing any of us can do right now.
As I have been writing this a hymn that is no longer in the Church Hymnal keeps prompting me to include. It is a very old hymn written in 1600's and translated in 1700's by John Wesley. So I will end with it. God bless you all, keep safe and keep praying.
Put thou thy trust in God
Walk in his strength with faith and hope,
So shall thy work be done.
Give to the winds thy fears;
God hears thy sighs and counts thy tears,
God shall lift up thy head.
Who points the clouds their course,
He shall direct thy wandering feet,
He shall prepare thy way.
Leave to his sovereign sway
To choose and to command;
So shalt thou wondering own his way
How wise, how strong his hand.
Let us in life and death,
His steadfast truth declare,
And publish, with our latest breath,
His love and guardian care.
Paul Gerhardt, 1607-76
Tr. John Wesley 1703-91 and others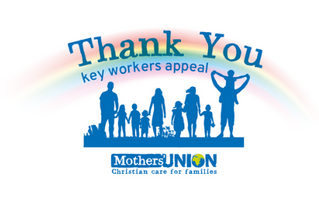 Click on the image above to find more information
about this initiative
(The Scheme is available for key workers in the United Kingdom
and Ireland)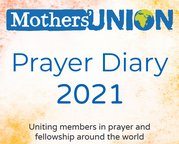 Click on the image above to download the
Mothers' Union Prayer Diary
for 2021
If you wish to sign up to the Mothers' Union mailing list
click on the image above and fill in your details on the form.
Click on the image above to download a poster for
Mums in May Competition
Above is a link to the service from All Saint's Church, Raheny
celebrating the life of Annabella Hayes, founder of Mothers' Union in Ireland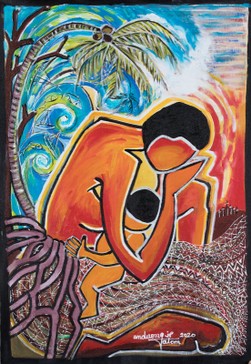 World Day of Prayer 2021

Friday 5th March
Service on RTE Television on
Sunday 28th February @ 11a.m.
Prepared by the Women of Vanuatu
"Build on a Strong Foundation" Matthew 7:24-27
Click on the link below to access news of the service and a link to a service that will be uploaded later this month.
(please note that the service is copyright and cannot be copied or shared on facebook)
Click on the link below to learn more about Vanuatu and its people
The Mother's Union "Mothering Sunday" resources offer service ideas, crafts, sermons and prayers for your church or group. Resources are available suitable for all ages.
Just click on the picture below to bring you to a page to access all of these resources.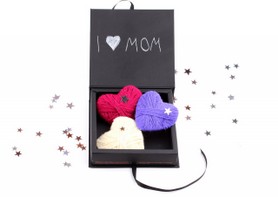 Service on RTE Television on Sunday 14th March
led by Dublin & Glendalough Mothers' Union
Come, worship the God who said:
As a mother comforts her child,
Isaiah 66:13a
The Big Give

Christmas Challenge 2020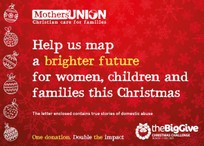 Over seven days at the beginning of December 2020 we raised an incredible £66,400 via the Big Give website.

However, this does not have to be the end of the doubling. If you have not yet had the opportunity to give, there is still time to support our work in the DRC and help us to double our project reach. Although your generous gift will not be doubled, it will still help transform a life.
Latest update ~Together, we now have raised an incredible £124,885 making Christmas 2020 a truly special one for women in the Democratic Republic of Congo (DRC). Click on the image abpve for more information.

Christmas Card Competition
Congratulations and very well done to everyone who entered the Christmas Card Competition, the results of which you can see below. Thank you to Nadia Corridan, an artist based in Co. Wexford, who very kindly judged the competition. A slide show of all of the entries that were forwarded for judging at All-Ireland level is available to view on the Gallery page.
Poetry Competition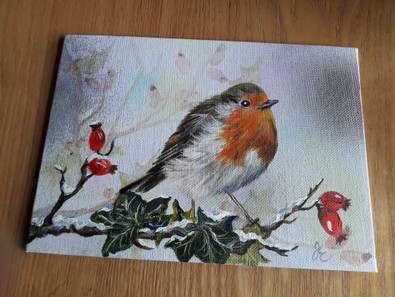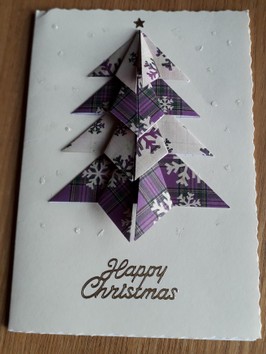 Highly Commended: Mary Carter

Tuam, Killala & Achonry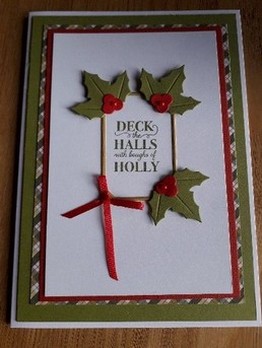 Highly Commended: Margaret Wilson

Armagh Diocese
Religious Cards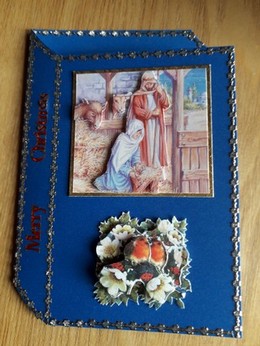 Winner: Emily Kells
Clogher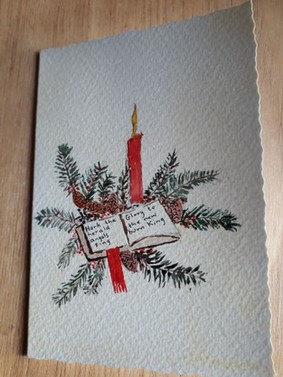 Highly Commended: Angela Kerr
Down & Dromore
Highly Commended: Hazel Gumley
Kilmore, Elphin & Ardagh
Christmas Card for a Child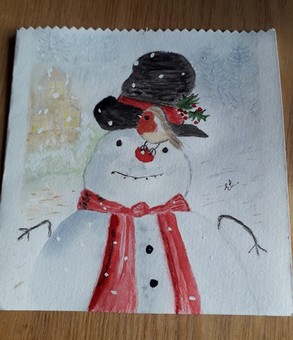 Winner: Ethel Lonney
Cashel, Ferns, Ossory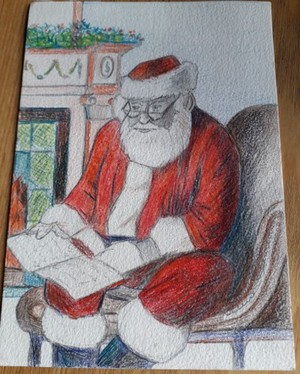 Highly Commended: Jackie Gardener
Limerick & Killaloe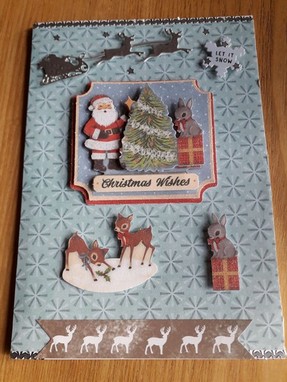 Highly Commended: Marjorie Bailey

Cashel, Ferns, Ossory
Mothers' Union during Lockdown
All Mothers' Union meetings and services have had to be put on hold due to the restrictions imposed on movements with Covid-19. Mothers' Union members and Branches , however, have not been idle and many have been busy sewing scrubs and masks, organising food parcels and finding new inovative ways of keeping in touch with each other and helping those in isolation.
Dioceses have held zoom meetings, recorded festival services and many Branches have used various forms of technology and media to keep in touch with members.
Click on the image to read all about an initiative in which Down & Dromore was involved ~
Mini Bootcamp and Lunch Giveaway in Cregagh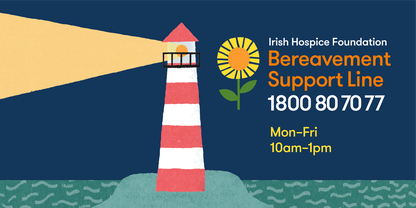 1800 80 70 77
It is available from 10am to 1pm, Monday to Friday.
Many people have experienced and will experience the death of someone they love during the COVID-19 pandemic. It may have been a COVID-related death or a death from other causes. People may also be finding a previous bereavement more difficult at this time. While we may be seeing reductions in the number of deaths connected to COVID-19, we know that people's pain and grief does not diminish as quickly. In the face of such loss and trauma, the Irish Hospice Foundation Bereavement Support Line, in partnership with the HSE, has been launched to provide connection, comfort and support in these exceptional times. COVID-19 restrictions have changed the traditional ways we mark our grief. For the moment, it is not possible to come together as we did traditionally, resulting in additional challenges for those who are bereaved.
Click on the images to download a poster and information sheet & leaflet:
Canon Robert Deane, MU All-Ireland Chaplain ~ January
Intercessory Prayer in the midst of the on-going Covid-19 pandemic
(adapted from the Luthern Federation of Churches)
Show your compassion for the whole human family now in turmoil and burdened with illness and with fear.
and listen to our prayer.
Come to our aid as the coronavirus spreads globally; heal those who are sick, and support & protect their families and friends from being infected.
and listen to our prayer.
Grant us your spirit of love and self-discipline, that observing medical advice to personally vigilant, we may work together to control and eliminate the coronavirus.
and listen to our prayer.
Make us vigilant, attentive, and proactive in the eradication of all diseases that create suffering and often result in death for many people.
and listen to our prayer.
Heal us of self-centeredness and indifference that makes us worry only when the virus threatens us, and open ways beyond timidity and fear that too easily ignore our neighbour.
and listen to our prayer.
Strengthen and encourage all who work in public health services and in the medical profession: care-givers, nurses, attendants, doctors, and all who commit themselves to caring for the sick and their families.
and listen to our prayer.
Inspire and give insight, perseverance and hope to all researchers focused on developing successful vaccines.
and listen to our prayer.
Sustain all workers and business owners who suffer loss of livelihood due to shut-downs, quarantines, closed borders, and other restrictions … protect and guard all whose work is essential and who must travel.
and listen to our prayer.
Guide all leaders of nations that they may speak truth, halt the spread of misinformation and act with justice, that all people may know healing.
and listen to our prayer.
Heal our world, heal our bodies, strengthen our hearts and our minds, and in the midst of turmoil, give us hope and peace.
and listen to our prayer.
Hold in your gentle embrace all who have died and are now at rest. Comfort their loved ones in their grief and despair.
and listen to our prayer.
walk in hope and be renewed in love,
until the world reflects your glory
Even so, come Lord Jesus. Amen.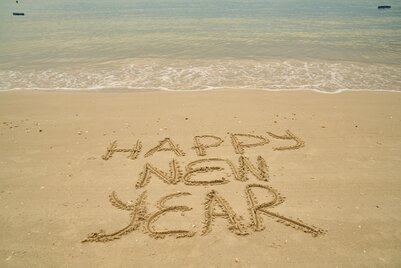 Hymn 73
in working or in waiting,
of ever-deepening trustfulness,
of faithfulness and grace;
in the shining of thy face.
Another year of progress,
thy presence 'all the days'.
on earth, or else in heaven,
another year with thee. Amen.
(Irish Church Hymnal, revised 1960)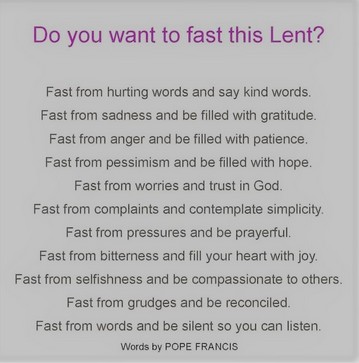 The Mothers' Union Prayer
Loving Lord,
We thank you for your love so freely given to us all.
We pray for families around the world.
Bless the work of the Mothers' Union
as we seek to share your love
through the encouragement, strengthening and support of marriage and family life.
Empowered by your Spirit, may we be united in prayer and worship,
and in love and service reach out as your hands across the world.
In Jesus' name.
Amen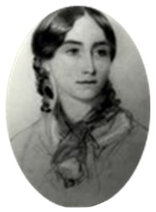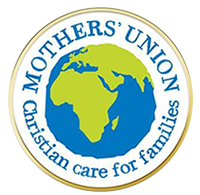 Written in 1876 by Mothers' Union founder, Mary Sumner

All this day, O Lord,
let me touch as many lives as possible for thee;
and every life I touch, do thou by thy spirit quicken,
whether through the word I speak,
the prayer I breathe,
or the life I live.
Amen.
Reference and administrative information

Republic of Ireland:
Mothers' Union in Ireland is recognised as a Charity by the Revenue commissioners, 5161.
Registered charity number- 20007331 (Charities Regulatory Authority).


Northern Ireland:
Not registered with The Charity Commission NI as a single entity.
Instead individual diocese have been registered separately.