Welcome to our new ALL-IRELAND Mothers' Union website
To access all of the pages click on the menu bar
Find all the latest news on the scrolling section of the "Home Page" or on our

BLOG

section.
Just hold your mouse over any of the scrolling sections to stop them.
Mothers' Union is an international Christian charity that seeks to support families of all faiths and none through practical outreach, prayer and advocating family friendly policies within both government and public life. By supporting marriage and family life, especially through times of adversity, we tackle the most urgent needs challenging relationships and communities.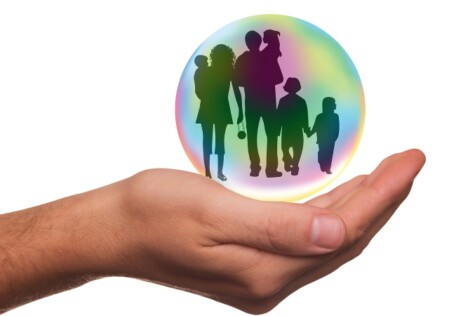 Our members are not all mothers, or even all women, but are single, married, parents, grandparents or young adults who are just beginning to express their social conscience. For all 4.1 million members in 83 countries what Mothers' Union provides is a network through which they can serve Christ in their own community through prayer, financial support and actively working at grassroots level in programmes that meet local needs.




CONTACT DETAILS:
The Administrative Officer

The Mothers' Union Office

St. Michan's Church

Church Street

Dublin 7




Tel: +353 1 873 5075




Public Group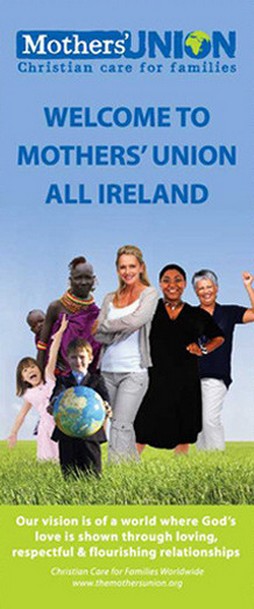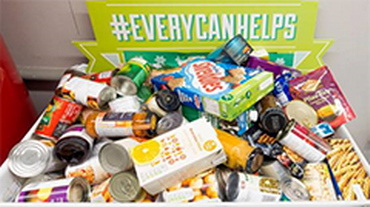 FOOD
, a basic necessity for all of us and during the current crisis we all want to do our best to ensure we provide for our families.

Unfortunately, not all families can afford to stock up in case of emergency, in fact for 1000s of families across Ireland, north and south, daily food poverty is a harsh reality.

Breakfast clubs and free school meals, where they are available, are a lifeline for many of these families.

However with the closure of schools and colleges in the South and the likelihood that Northern Ireland will follow suit these families have been plunged into a totally unexpected crisis. They need our help now more than ever!
How can you help? ~
Keep donating to community food banks; help local initiatives in your area to distribute food packages to those in need or if you can't find such an initiative in your area maybe consider starting one!
When we all find ourselves facing the unknown, the smallest act of kindness can mean the world to someone in despair.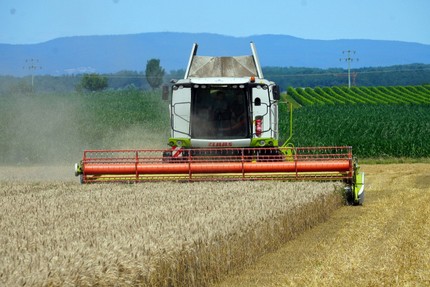 Prayers for August 2021
"It is the Lord who goes before you. He will be with you; he will not leave you or forsake you. Do not fear or be dismayed."
Loving Lord as we travel along the road out of the pandemic, fill us with hope, courage and strength to face the future.
We have come a long way, we know this is only by God's good grace and are very grateful. We now have to take a leap of faith and trust in the Lord to support us through the weeks and months ahead.
We are also very aware of all those who have lost loved ones, been affected physically and mentally by this dreadful virus. We continue to pray that they will receive the strength to look forward to the future.
We know that our Lord has promised to be with us supporting and guiding us, all we have to do is trust.
As we look forward to the holiday season, we pray for all those who are on holidays at home or abroad. We are thankful that we can travel to some countries. Loving Lord we pray that those who are travelling will have a very safe experience with time to rest, relax and recharge.
In Jesus' name we believe and pray.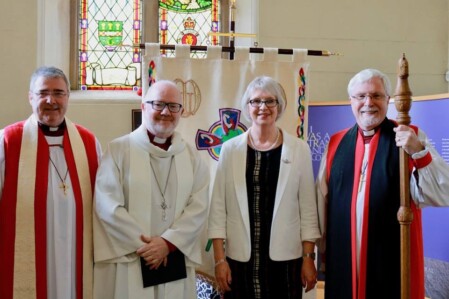 Commissioning of June Butler

All-Ireland President Mothers' Union

Letter from June ~ All-Ireland President ~ Summer 2021
As anyone who reads the Mothers' Union website regularly will know I am walking more than usual these days. I have always loved walking, especially being outside in the fresh air, but I think it has recently become rather an obsession! In particular. I have been undertaking these sponsored walks for the All Ireland MU projects fund, Mums in May, and, to that end, plan to walk 21 kms in every diocese in Ireland before winter arrives. Hence this initiative is called "21 in 21" – these walks are my contribution but every member in Ireland is being encouraged in 2021 to get sponsorship to do 21 of anything – knitting, reading, swimming, flower-arranging, baking ……whatever they personally love to do. The MIM Fund is so important for MU's on-going work and, as we cannot fundraise in the usual ways at present, this is how we are trying to boost the Fund this year.
I have now completed two 7km walks in each of six dioceses and many more are planned for the coming weeks. When I'm at home, as my daughter and her family live close by, I can often be found walking (well, more truthfully, being marched along by) their dog or, more recently, pushing said daughter's new-born son in his pram as a very proud grandmother, realistically to keep him content until his next feed!
Last week I was walking in the Diocese of Kilmore, Elphin and Ardagh on two glorious days - perfect for walking with lots of sunshine but also intermittent relief either by light clouds or old leafy trees and not a hint of rain. On Monday in Ballyconnell part of the opening devotions were led by Bishop Ferran Glenfield and he referred to verses from Galations Chapt. 5:
"The fruit of the spirit is love, joy, peace….. If we live by the Spirit, let us walk in the spirit".
The following morning Ann Howard, one of the VPs in KEA, was leading the prayers before the walk in Longford, and she referred to the same verses. When I later raised this with her, she assured me that she had not conferred with Bishop Ferran. Such a coincidence – the same thought on consecutive days.
I
really felt these words were reaching out to me and as I drove home I thought much more about them. I do hope that when I walk – wherever and whenever I do so - I have the Holy Spirit within me and that those fruits of love, joy and peace are evident.
This could be a mantra for every member of Mothers' Union as our work, certainly across this island, is carried out with these "fruits of the spirit" very much to the fore. Every aspect of our Christian fellowship and outreach - whether it is knitting articles for the needy, providing a much needed listening ear to the lonely or working in practical ways to help those who are been forced to leave an abusive partner – to name but a few strands of our work – are all done with the Holy Spirit radiating from us in love, joy and peace.
Very recently, All Ireland held a special Council meeting with a one item agenda – to consider how we can best reconnect again with members from the autumn of this year. However we do this in our individual branches (inside or outside, in churches, halls, schools, coffee shops or parks) we will have to abide by whatever regulations are in place at the time – those legal requirements of our respective governments and any regulations stipulated by the Church of Ireland. In the next few weeks, the Trustees will issue guidelines and suggestions to every diocese about re-opening branches but two things resounded from our special meeting.
Firstly, that the Holy Spirit has been working strenuously with MU during the past 18 months – we may have been unable to meet in person but branches in every diocese have been endeavouring to keep in touch with and support their members in a myriad of ways – and that important contact and support must continue. The second strand is the overwhelming desire to get back to "face to face" meetings and the importance of fellowship to our members. We have all missed worshipping and meeting with (and talking to) our MU friends – our monthly meetings, perhaps with a speaker, are important but not as important as simply being with those who have the same heart for MU and the desire to reach out into our communities in His name. Certainly this has been evidenced to me after several of my recent "21 in 21" walks when it has been possible for members to have a "cuppa" and chat outside – in parks, in graveyards beside churches and in carparks of parish halls – the location doesn't matter…. it is the need for fellowship which is paramount. That too is the spirit working within Mothers' Union in love, joy and peace.
Thinking about that post-walk fellowship, I really should take my daily walk to keep in training. I have to say I was put to shame last week as Vida, one of the lovely ladies with me in KEA, had completed a 21 km walk in Virginia, Co Cavan on the previous Saturday! I'm doing this distance in three slices in every diocese – at my age I feel I need to pace myself - but I hope that I will always walk with those fruits of the spirit within me.
Have a blessed summer everyone and, if I am walking in your diocese, please do come and join me and your diocesan friends, for the exercise of course but also for the fellowship!
Reflection prepared by Sylvia Wheatley, Mothers' Union Diocesan President of Meath and Kildare
As we continue the battle against Covid-19, perhaps it would be useful to reflect back to previous pandemics. Essentially pandemics occur every so often. We reflect on how the Spanish Flu of 1918/1919 must have impacted on the lives of ordinary people and the devastating impact this had on ordinary people's lives worldwide. It infected about a quarter of the World's population ie approximately 50 millions worldwide and 20,000 in Ireland. In the following years Tuberculosis, Polio and Diphtheria followed.
In our everyday lives prior to Covid-19 we worried about our hair, clothes, make-up etc but now these things don't seem important as we adjust to our new life styles and look out for each other. Long, un-dyed hair is the least of our worries. Maybe we are being called to travel new ways in our worship and outlook on life. When we reflect on Jesus and His choosing so many fishermen, as apostles, we think and reflect on what fishermen do. They go out and catch fish to provide food. We, in Mothers' Union, should also think of how we can adopt new ways eg we have mastered the use of Zoom/You Tube for our meetings and services. We, too, can be fishers of people in Rebuilding Hope and Confidence into the future.
We recall Nehemiah praying to God about re-building the walls of Jerusalem. We also remember that Nehemiah had to clear away the rubble before he could establish firm foundations. Perhaps we could clear away some of the un-necessary habits in our lives and start afresh in God's ways. Nehemiah's deep dependence on God is shown by his frequent prayers to him.
Today I think we are on a kind of a pilgrimage as we think about people and places that we love. People like to re-visit their home town or village, visit family graves or meet up with school friends - this is a reflection of our pilgrimage from cradle to grave. All of us are sharing in our different ways on this journey.
We think about the concluding exhortations in Hebrews 13 verse 14:
"For here we do not have an enduring city,
but we are looking for the city that is to come.
We are only pilgrims on the way to Jerusalem."
When we reflect on the life and ministry of Jesus we recall that He lived the life of a wandering pilgrim, born in a lowly manger, essentially rejected by the social norms and structures of the time. He gathered His disciples together to share in His work as a preacher of the kingdom to come and as a healer of all kinds of sickness.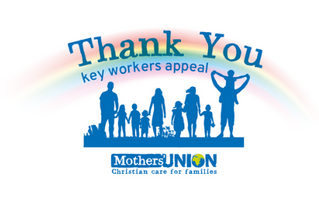 Click on the image above to find more information
about this initiative
(The Scheme is available for key workers in the United Kingdom
and Ireland)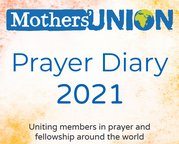 Click on the image above to download the
Mothers' Union Prayer Diary
for 2021
RESOURCES
For lots of Resources on the main website click on the link below

Car radios were tuned to a fabulous drive-in concert. Clogher Diocesan Mothers'
Union
launched their
'Time for Hope'
CD and DVD on the 21
st
May at the Ulster Farmers Mart, Enniskillen.
The weather was kind and over 120 vehicles attended the drive in evening.
Revd Charles Eames, Diocesan Chaplain compered the evening and entertained the audience with a number of humorous stories.
It was wonderful to have the All Ireland President, June Butler, and The Bishop of Clogher, The Right Revd Dr Ian Ellis join and speak to the assembled
Irene Boyd, Diocesan President welcomed everyone to the launch and the evening began with Alan Ferguson singing "I Need Thee Every Hour" he was accompanied by Gillian Rutherford on the keyboard. Gillian also accompanied Michelle Elliott and Revd Mark Gallagher. Michelle sang "Yield not to Temptation" and Revd Mark sang "Dear Lord and Father of Mankind" and "Now Thank we all Our God". Diane Wright-Kendrick sang "Amazing Grace" and "What a Friend", Diane was accompanied by Gerard Toal. Marina Elliott and family sang "Nearer my God to thee" and Dean Raymond Ferguson joined them to sing "Be Still and Know that I am God". Marina also accompanied Roy Crowe who sang "Blessed Assurance" and "I hear thy Welcome Voice". Isaac Leathem played "Jesus Loves Me" and "Abide with me" on the bag pipes. A thank you is due to Gillian who provided the keyboard for all the artists to use.
The quality of the singing and music from the artists brought favorable comments from those attending.
The CD and DVD also includes the
Bloomfield
family, a reflection from the Bishop of Clogher, The Right Revd Dr Ian Ellis and an interview with Heather Kirkpatrick, a Mothers' Union member from Fivemiletown Branch.
Sincere thanks was expressed to Stuart Johnston, Ulster Farmers Mart, for kindly granting the use of the mart premises, Harry Boles, site co-ordinator, for his help and assistance, Warren Kerr, Kerr Farm Supplies Ltd, for the use of his trailer for the platform and to Rocky Top Productions for managing the sound and light at the concert.
Thanks were recorded to all the artists who gave of their time and talents to record the hymns and music, the interview and the reflection, to the rectors and select vestries of the parishes for permission to record in their church buildings and to members of the Mothers' Union Trustee Board and Revd Charles Eames.
The project received sponsorship from the following businesses, Maurice Allen, E & R Bennett, Rahoran Ltd, G R White & Sons Ltd, William Bell Tractors Ltd and Fleming's and was part funded by a grant from the Mothers' Union Mums in May Fund. The Office Repair Centre sponsored the production and printing of the concert programme. A huge thank you is expressed for all of these contributions.
Thanks are also due to Lyons Digital Productions for their professionalism and patience in recording and producing the CD and DVD and Ecclesville Printing Service for producing the publicity material and CD and DVD covers.
If you require any more copies of the recordings please contact
lianearmstrong@hotmail.com
. CDs and DVDs are £10 or €10. All profits are going to Mothers' Union funds.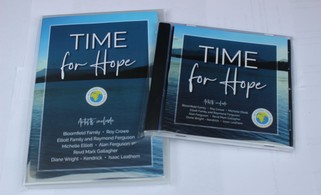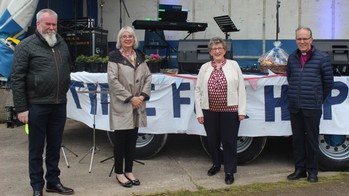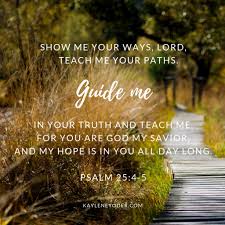 Mums in May Fundraiser 2021
Follow the events for our Triennial Fundraiser for "Mums in May" 2021 on our dedicated page. Please support this fundraiser which raises money to support some wonderful projects in every Diocese throughout Ireland.
Click on the image below to bring you to the webpage.
I will walk among you and be your God, and you shall be My people.
Three years have flown and here we are again,
Dreaming dreams, nurturing hope and confidence
As we weave and wander, pause and ponder,
Mums In May
paves the path to the realisation of inspirations …..
AFIA, Book Schemes, Resourcing new homes ………
Literacy in Ethopia, Gender Based Violence in DR Congo……..
16 Days outreach at home, Loneliness initiatives, Tackling Child Poverty ……
Girls Nights Out, Getaway Weekends….
Loving Lord, we praise you for who and what you are,
For all the ways you journey with us
enhancing hope and confidence.
We marvel at your great goodness,
the love and care, mercy and forgiveness
you so faithfully show to us;
the strength, support, guidance and inspiration
Companion Lord, make us mindful of your will for us,
as we journey towards rebuilding a future embedded in your love
and dedicated to the growth of your Kingdom and the glory of Christ.
We look to the future with hope and confidence,
trusting that you, Lord, will continue to guide and inspire.
Faithful Lord, this
Mums In May
,
Guide our feet as we walk in your paths,
Encompass us with your love and lead us by the hand.
Be with us in our ventures, be in our hearts for caring,
And be our good news for sharing. Amen
Show me your ways,
Lord
, teach me your paths.
MOTHERS' UNION HYMN AND PRAYER COMPETITION
All entries were very interesting, reflecting a very high standard of commitment to the task, a great breath of variety and ideas, with many from a personal perspective.
It really was very difficult to pick a winner in each category, and those highly commended were not too far behind at all.
But to each one who took the time to enter the competition may I say thank you, and I commend you for your passion and industry.
And thank you to Margaret Jacob for coordinating the competition so seemingly easily.
Robert Deane
Our thanks to our All-Ireland Chaplain, Canon Robert Deane, for agreeing to judge this competition.
Result of Hymn Competition:
First:
Yvonne Woods
(Milltown Mothers' Union) ~ Armagh Diocese
Tune: Martyrdom [ICH, Hymn 607 "As pants the hart for cooling streams"]
Highly Commended:
Joan Robinson
(Dungiven and Boveagh Mothers' Union) ~ Derry & Raphoe Diocese
Hymn: "Have you troubles, strife and sorrow"
Tune: St Nicholas (Redhead No. 143) [ICH, Hymn 584 "Jesus calls us! O'er the tumult"]
Margaret Rowlandson
(Templemore Mothers' Union) ~ Derry & Raphoe Diocese
Hymn: "Counting my blessings"
Tune: Bunessan [ICH, Hymn 58 "Morning has broken"]
Dean Tom Gordon
(Leighlin Mothers' Union) ~ Cashel, Ferns & Ossory Diocese
Hymn: "God who is Father of infinite goodness"
Tune: Faithfulness [ICH Hymn 80 "Great is thy faithfulness"]
Violet Lockhart
(Ballisodare Union Mothers' Union) ~ Tuam, Killala & Achonry Diocese
Hymn: "O Lord our God, we thank you now"
Tune: Amazing Grace [ICH Hymn 642 "Amazing grace (how sweet the sound!)"]
Result of Prayer Competition:
First:
Phyllis Grothier
(Tullow Mothers' Union) ~ Cashel, Ferns & Ossory Diocese
Highly Commended:
Joyce Buttimer
(Clonakilty Mothers' Union) ~ Cork, Cloyne & Ross Diocese
Sylvia Wheatley
(Newbridge Mothers' Union) ~ Meath & Kildare Diocese
Gill Mc Cullough
(Aghadowey Mothers' Union) ~ Derry & Raphoe Diocese
Linda Hughes
(Christ Church, Culmore, Muff and St Peter's Mothers' Union) ~ Derry & Raphoe Diocese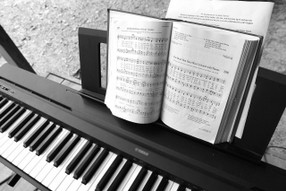 "Come unto me" ~ The Winning Hymn
Yvonne Woods (Milltown Mothers' Union) ~ Armagh Diocese
Come unto me, I am the door
Our faithful Lord did say
We can go in, and pastures find –
I am the way, the truth, the life
God calls us, let us hear –
So we might know of his great love;
To trust and not to fear.
His Peace is like a calming stream –
And faithfulness is sure,
His grace and love and mercy great;
As long as life endures
From darkness into glorious light
His life he gave that we might live;
So let us now, all with one voice –
Sing praises to our King,
The hills and valleys shout for joy;
Our thanks to God we bring.
Tune: Martyrdom [ICH, Hymn 607 "As pants the hart for cooling streams"]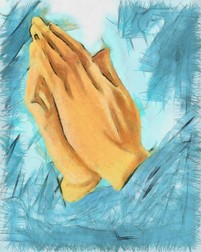 Phyllis Grothier
(Tullow Branch ~ CFO)
Loving Lord, I bring my prayer to you through faith in your love and mercy.
Father forgive and help me to do better: for the times when I cause hurt either through my words or actions; when I do not recognise you in the face of my neighbour, when I see another human being as different or of less value. Teach me to show love and mercy.
Father forgive and help me to do better: for the times when I see need and do not respond, hear hurtful words and do not call them out, am deaf to the cries of the hungry, hurt and abused. Teach me to show love and mercy.
Father forgive and help me to do better; for the times when I treat your creation as a personal possession rather than a fragile resource to be nurtured and valued . Teach me to show love and mercy.
Teach me to remember always that, while faith, hope and love abide, the greatest of these is love. Inspire me with the confidence to live this truth in my daily life both in word and action, knowing that all I am or can be is based on the strong foundation of God's saving love. In Jesus' name I pray.
Amen
The Mothers' Union Cookbook, "Mums' Marvellous Meals", was launched at our Special Council meeting on 22nd June. Copies will be delivered to the Dioceses over the next couple of months.
The Cookbook contains recipes from members from all over Ireland and is divided into different sections ~ Starters, Main Courses, Desserts and Traditional Irish Recipes.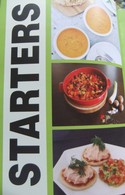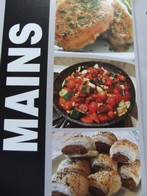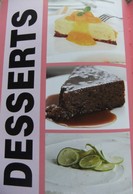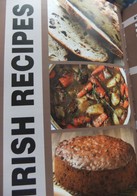 The Cookbook will go on sale for £ 5 or € 5 and all proceeds will go to the "Mums in May" fund.
Reconnecting ~ A Guideline for Branches on Re-Opening
A Committee from All-Ireland has put together an excellent leaflet to guide branches in re-opening. We hope that this leaflet will give branches clear and precise guidelines on meeting up again and give them the confidence to move forward.
A big thank you to
Hilary, June, Iris, Sophia and Lesley for all of the thought and effort they put into providing branches with thse guidelines.
Mothers' Union during Lockdown
All Mothers' Union meetings and services have had to be put on hold due to the restrictions imposed on movements with Covid-19. Mothers' Union members and Branches , however, have not been idle and many have been busy sewing scrubs and masks, organising food parcels and finding new inovative ways of keeping in touch with each other and helping those in isolation.
Dioceses have held zoom meetings, recorded festival services and many Branches have used various forms of technology and media to keep in touch with members.
Click on the image to read all about an initiative in which Down & Dromore was involved ~
Mini Bootcamp and Lunch Giveaway in Cregagh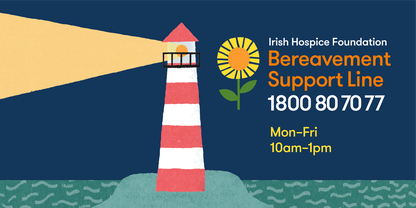 1800 80 70 77
It is available from 10am to 1pm, Monday to Friday.
Many people have experienced and will experience the death of someone they love during the COVID-19 pandemic. It may have been a COVID-related death or a death from other causes. People may also be finding a previous bereavement more difficult at this time. While we may be seeing reductions in the number of deaths connected to COVID-19, we know that people's pain and grief does not diminish as quickly. In the face of such loss and trauma, the Irish Hospice Foundation Bereavement Support Line, in partnership with the HSE, has been launched to provide connection, comfort and support in these exceptional times. COVID-19 restrictions have changed the traditional ways we mark our grief. For the moment, it is not possible to come together as we did traditionally, resulting in additional challenges for those who are bereaved.
Click on the images to download a poster and information sheet & leaflet:
From: Canon Robert Deane, MU All-Ireland Chaplain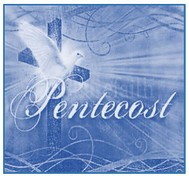 Pentecost
Since Easter, we have been celebrating the Resurrection of our Lord, and recalling occasions he appeared to his first disciples. As they acknowledged his real and living presence with them, their hearts burned within them and they were filled with the comfort, reassurance, inner peace and strength his presence brought.
Then came the Ascension event. That left the disciples 'looking up into heaven', open-mouthed, and at bit of a loss.
Then came the Day of Pentecost, on which we recall the descent of the Holy Spirit in a particular way on the disciples. It came to them in the form of a rushing, violent wind and tongues of fire. The effect this produced on the disciples was nothing short of spectacular … … and the change in them was startling … … caution was thrown aside, they were no longer afraid, and they felt compelled to begin their mission of preaching the Good News. Suddenly there was no uncertainty, everything had fallen into place, everything now made sense. The Spirit of God filled the disciples with new hope and courage. They received power and strength to set off out into the world and enthusiastically continue the work begun by Jesus. And thus the Church was born.
The gift of the Holy Spirit that first Pentecost was not a once off event. It was in fact the beginning of the Holy Spirit's permanent presence in the church. For by that presence, we are reminded of God's call to deeper relationship with him whereby he wants us to share in his life … and by virtue of our baptism, the Holy Spirit is closer to us than we might dare at first to imagine.
We may not always know that closeness or indeed when we might be moved by the Spirit, yet consider those times when we were surprised by a power that drove us into action. That was the presence of the Holy Spirit making a difference to our outlook. Whenever we go beyond the parameters of self and reach out to those around us, that's the Spirit of God at work in us, guiding us, renewing courage and strength to turn accepted human values upside down, and move off again in a new direction.
Jesus promised the power of the Holy Spirit will come to us if we ask for it. It's essential then that in prayer we leave the door of our hearts open to invite the Spirit in. We can become "changed people" if we allow the Holy Spirit to challenge where we are now, to disturb our complacency, and thus make way for fresh growth. And what he will bring to our lives, if we will permit him to lead us, is joy, peace and love.
So, at Pentecost, we thank God for his gift of the Holy Spirit, who works in countless hidden ways to deepen our faith, to fill us with strength and inspiration, and to renew our lives.
Almighty Father,
as we celebrate the personal coming of the Holy Spirit to your people, send your Spirit afresh into our hearts that we may live as you would have us live;
through Jesus Christ our Lord. Amen.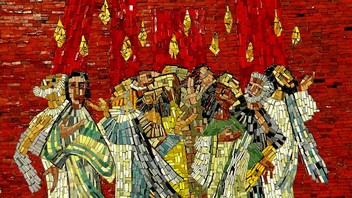 Some additional prayers:
The fruit of the Spirit is love, joy, peace. If we live by the Spirit, let us walk in the spirit.
(Galatians 5:22)
Christ Jesus, before ascending into heaven, you promised to send the Holy Spirit to your apostles and disciples
Grant that the same Spirit may perfect in our lives
the work of your grace and love.
Grant us the Spirit of Fear of the Lord,
that we may be filled with a loving reverence toward you.
Grant us the Spirit of Piety,
that we may find peace and fulfilment in the service of God while serving others;
Grant us the Spirit of Fortitude,
that we may bear our cross with you and, with courage, overcome the obstacles that interfere with our salvation;
Grant us the Spirit of Knowledge,
that we may know you and know ourselves, and grow in holiness;
Grant us the Spirit of Understanding,
to enlighten our minds with the light of your truth;
Grant us the Spirit of Counsel,
that we may choose the surest way of doing your will, seeking first the Kingdom;
Grant us the Spirit of Wisdom,
that we may aspire to the things that last forever;
Teach us to be faithful disciples, and animate us in every way with your Spirit.
accept these our prayers for the sake of your Son, our Saviour Jesus Christ. Amen.
The Mothers' Union Prayer
Loving Lord,
We thank you for your love so freely given to us all.
We pray for families around the world.
Bless the work of the Mothers' Union
as we seek to share your love
through the encouragement, strengthening and support of marriage and family life.
Empowered by your Spirit, may we be united in prayer and worship,
and in love and service reach out as your hands across the world.
In Jesus' name.
Amen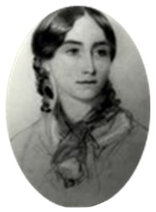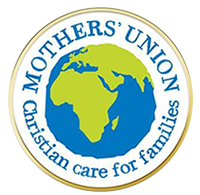 Written in 1876 by Mothers' Union founder, Mary Sumner

All this day, O Lord,
let me touch as many lives as possible for thee;
and every life I touch, do thou by thy spirit quicken,
whether through the word I speak,
the prayer I breathe,
or the life I live.
Amen.
Reference and administrative information

Republic of Ireland:
Mothers' Union in Ireland is recognised as a Charity by the Revenue commissioners, 5161.
Registered charity number- 20007331 (Charities Regulatory Authority).


Northern Ireland:
Not registered with The Charity Commission NI as a single entity.
Instead individual diocese have been registered separately.